Notice: Users may be experiencing issues with displaying some pages on stanfordhealthcare.org. We are working closely with our technical teams to resolve the issue as quickly as possible. Thank you for your patience.
We are available to assist you 24/7.
New to MyHealth?
Manage Your Care From Anywhere.
Access your health information from any device with MyHealth.  You can message your clinic, view lab results, schedule an appointment, and pay your bill.
---
Center for Integrative Medicine
Center for Integrative Medicine
Integrative Medicine combines the best of mental (meditation, hypnosis), nutritional, acupuncture, and lifestyle treatments with mainstream modern medicine and psychotherapy to provide care for the whole person: mind and body. Started in 1998, the Stanford Center for Integrative Medicine (SCIM) is committed to evidence-based practices. We are here to help you live more fully, cope better with your medical condition, control symptoms, and participate more fully in your medical care.

Learn more about our classes:
Center for Integrative Medicine
Your Care Team
Our multi-disciplinary team is composed of highly qualified physicians, psychologists, massage therapists, acupuncturists, and class instructors.
David Spiegel, MD
Medical Director
Dr. David Spiegel, Willson Professor and Associate Chair of Psychiatry and Behavioral Sciences, is Director of the research-focused Center on Stress and Health at Stanford University School of Medicine. He has authored more than 375 research papers and chapters in scientific journals and books, and numerous awards for his research on mind/body medicine. He co-authored Trance and Treatment (2004), a standard textbook on the clinical uses of hypnosis. Dr. Spiegel was featured on Bill Moyer's ground-breaking PBS series Healing and the Mind.
Dr. Spiegel is a 1971 graduate of Harvard University Medical School. He did his residency at the Massachusetts Mental Health Center and Cambridge Hospital.
Information about Stanford's research on stress and health, mind/body medicine, and effectiveness of complementary treatments is available on the Stanford Psychosocial Treatment Laboratory site.
Brian Karvelas, MD
Evaluation and counseling, Acupuncture
Brian Karvelas is a 1996 graduate of the Medical College of Wisconsin. He did his internship at Santa Clara Valley Medical Center, and his residency in Physical Medicine and Rehabilitation at Stanford. He received a doctorate in Naturopathic Medicine from John Bastyr University, and graduated from the San Francisco College of Acupuncture and Oriental Medicine. Dr Karvelas specializes in musculoskeletal medicine, general health enhancement, and the complementary use of natural therapies for the treatment of internal disorders.
Manuela M. Kogon, MD
Evaluation and counseling, Hypnosis, Individual psychotherapy
Manuela Kogon is a 1989 graduate of the University of Basel Medical School in Switzerland. She did her internship at LDS Hospital in Salt Lake City, Utah, and her residency at the Univesrity of Utah School of Medicine. She is board certified in Internal Medicine and Psychiatry and has completed a Fellowship at Stanford University in Medical Psychotherapy and Hypnosis. Her areas of work include medical psychotherapy, hypnosis, guided imagery, gestalt therapy and compliance as well as other established medical and psychiatric modalities.
Susan Payrovi, MD
Anesthesiology, Hospice and Palliative Care, Integrative Medicine
Dr. Susan Payrovi is a 2003 graduate of UC San Diego School of Medicine. She completed her residency in Anesthesiology at USC in 2007. She holds board certifications in Anesthesiology, Hospice and Palliative Care, as well as Integrative Medicine.
Deming Huang, O.M.D., LAC., PhD
Acupuncturist
Dr. Huang is a 1990 graduate of Guangzhou University of Traditional Chinese Medicine. He is licensed as an acupuncturist in California. In 2002 he received a doctorate in Alternative Medicine from Liberty University.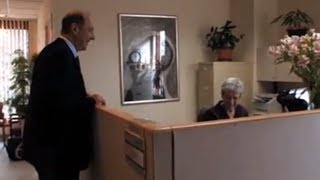 The Stanford Center for Integrative Medicine offers patients alternative medicine approaches in addition to the mainstream medical care they receive.
If you are a return patient whose insurance has changed, please upload a copy of your insurance card to your MyHealth account before scheduling an appointment. We will check your eligibility and benefits with your insurer.
PREPARE FOR YOUR APPOINTMENT
Bring your completed 2-page Integrative Medicine Clinical Intake form to your first appointment. Please arrive 20 minutes prior to your appointment to allow time for signing legal consents and making financial transactions.
Call us to make an appointment
For Health Care Professionals
PHYSICIAN HELPLINE
Phone: 1-866-742-4811
Fax: 650-320-9443
Monday – Friday, 8 a.m. – 5 p.m.

Stanford Health Care provides comprehensive services to refer and track patients, as well as the latest information and news for physicians and office staff. For help with all referral needs and questions, visit Referring Physicians.
You may also submit a web referral or complete a referral form and fax it to 650-320-9443 or e-mail the Referral Center at ReferralCenter@stanfordhealthcare.org
HOW TO REFER