&nbsp
Notice: Users may be experiencing issues with displaying some pages on stanfordhealthcare.org. We are working closely with our technical teams to resolve the issue as quickly as possible. Thank you for your patience.
We are available to assist you 24/7.
New to MyHealth?
Manage Your Care From Anywhere.
Access your health information from any device with MyHealth.  You can message your clinic, view lab results, schedule an appointment, and pay your bill.
---
Head and Neck Cancer Program
Experts in Head and Neck Cancer
The doctors at Stanford's Head and Neck Cancer Program are highly experienced in using state-of-the-art approaches for cancers that affect how we look, breathe, talk, smell, see, and swallow. Our multispecialty team excels in providing outstanding, personalized clinical care for individuals with oral/mouth, throat, and head and neck cancers. Our team participates in leading-edge clinical research as well as research into tumor biology, cancer stem cells, and radiation therapy.
Head and Neck Cancer Program
Care and Treatment of Head and Neck Cancers
Expertise
Pioneers in research and treatment
Stanford doctors introduced the first use of chemotherapy with irradiation for head and neck squamous cell carcinoma (HNSCC), which is now the basis of organ-preservation chemoradiation in the U.S. We participate in many major national studies and institutional-originated studies.
Leaders in multispecialty, comprehensive care
Stanford's Head & Neck Tumor Board was the first of its kind in the U.S. and brings together medical, surgical and radiation oncologists, as well as head and neck radiologists, pathologists, dentists, nurses, and physician assistants.
Treatment of head and neck cancer often impacts very personal aspects of patients' lives including speech, swallowing, and appearance. A priority of Stanford's Head and Neck Cancer program is to maximize the quality of life of our patients, and we have devoted many resources both to minimize the impact of cancer and to help cope with side effects of intervention. The multispecialty expertise of the Stanford Voice Center, the Stanford Center for Human Communication, the Stanford Sinus Center as well as very close working relationships with neurosurgeons, opthmalmologists, dentists and facial plastic surgeons are integrated into treatment to ensure maximum success in preserving the swallowing, speaking, breathing, and appearance.
Minimally invasive surgery and reconstructive surgery options are carefully integrated into overall treatment recommendations. Nutritional counseling is available to ensure patients remain healthy if eating becomes temporarily difficult. We work closely with cancer survivorship and the head and neck cancer support program meets onsite frequently.
Your Health: Robotic Surgery for Head and Neck Cancers
Stanford's Chief of Head and Neck Surgery, Dr. Chris Holsinger, discusses the advances in surgery for head and neck cancers and why transoral minimally-invasive endoscopic procedures are the next generation of surgery for treating these types of cancers.
Learn more about head and neck cancers and treatment options.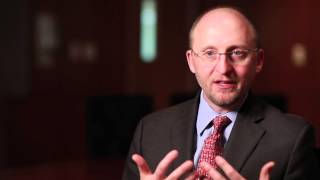 Stanford's Chief of Head & Neck Surgery discusses the next generation of advances in surgery for head and neck cancers.
Stanford's Chief of Head and Neck Surgery discusses the dramatic rise of throat cancers, the association to HPV, and symptoms to watch for.
Clinical Trials
Clinical trials are research studies that evaluate a new medical approach, device, drug, or other treatment. As a Stanford Health Care patient, you may have access to the latest, advanced clinical trials.
Open trials refer to studies currently accepting participants. Closed trials are not currently enrolling, but may open in the future.
PREPARE FOR YOUR APPOINTMENT
Review the New Patient Packet for information about:
What to expect on the day of your appointment
Maps, directions, parking, public transit options, and contact information
Other patient resources
Bring completed forms found in the Head and Neck Cancer New Patient Letter.
MEDICAL RELEASE
Please fax the Medical Record Release Form to your new patient coordinator. The medical release form is an authorization form for external facilities to release medical records to Stanford Health Care.  
Call us to make an appointment
For Health Care Professionals
PHYSICIAN HELPLINE
Phone: 1-866-742-4811
Fax: 650-320-9443
Monday – Friday, 8:30 a.m. – 5 p.m.
Stanford Health Care provides comprehensive services to refer and track patients, as well as the latest information and news for physicians and office staff. For help with all referral needs and questions, visit Referring Physicians.
HOW TO REFER
Head and Neck Cancer Program
900 Blake Wilbur Drive Palo Alto, CA 94304
650-498-6000
Getting Here »